PLEASE VISIT NEW WEBSITE www.natyamudra.com

NatyaMudra's 12th annual student recital - @Irvinton HS,
New york- Bharathanatyam, Fusion, Folk dances
An evening of Indian dances - on November 22 Saturday, 2014 4-7pm

Free Admission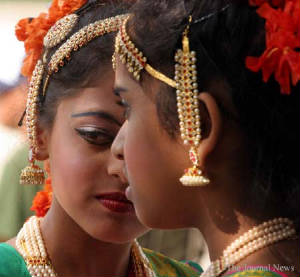 NatyaMudra

Established in 2002 by Ms. Liza Joseph, NatyaMudra school of dance is a premier institution for Indian classical dances. The school has been dedicated in providing quality training Bharatanatyam and other traditional Indian dances(Mohiniyattom, Folk, Fusion and semi-classical) and offers classes in various locations in Tri-state area to children and adults.
**NatyaMudra is affiliated to Alagappa University**
***Flexible hours and reasonable fees***
*Current Class locations
New York

Elmsford

White Plains
Wappinger Falls(@ Hindu Samaj Temple

Yonkers
Portchester, NY(@ Gurukulam Malayalam school)

Connecticut

Danbury

Bharathanatyam/ Kuchipudi/Folk/Bollywood dance Costumes(outfits) and Jewelry/ornaments and accessories are available for rent or sale. Ships to any where in USA .
Please contact : Liza Joseph 914-843-9785 or email for details regarding pricing.

We also arrange performances for various occasions. If you have a function that you would like us to perform,please call. Workshops/Lecture demonstrations for schools , libraries, art organizations, weddings.

NEW LADIES BATCH @ Elmsford ,NY.
Summer intensive workshops in every July/August- email for details.

Natyamudra also offers Bharatanatyam Workshops with famous visiting artists from India.
Upcoming workshop in May 2013 - by Kalakshetra Mohanan.

Email: liza_dance@yahoo.com

Visit Natyamudra on Facebook - https://www.facebook.com/natyamudra